Local Attractions
Explore Riyadh and discover what to see
Situated in the Kingdom's political, financial and administrative capital, in the Olaya area, you can call this outstanding hotel your place to be.
Mena Andalusiya Riyadh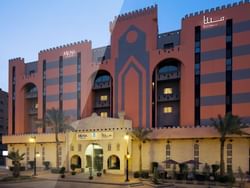 MENA Hotel Andalusia Riyadh is a mid-scale hotel with high standards which meet all guests' expectations. Expect excellence in service, accommodation, dining and everything else this hotel offers!